If you've spent much time shopping for vibrators over the course of your lifetime, then you probably don't need to be told that there are a lot of options out there all about delivering powerful, earth-shattering experiences. If a vibrator's selling point isn't its high-octane motor, it's a multitude of different features, each more toe-curling than the last.
But what if you're the type of toy lover who really prefers low, slow, and gentle vibes instead? Don't worry. You're not crazy, nor or you the only one who feels that way. Everyone prefers something different when it comes to intimate stimulation, and there are more options out there for people with your preference than you think. Here's how to zero in on the toys with gentle vibes.
Why Lighter Might Be Better
There are many reasons someone might prefer a gentler touch in the stimulation department than somebody else. Just as there are people out there who need all the oomph they can get when it comes to their toys, some people are naturally a lot more sensitive. Less intense stimulation can feel a lot more pleasurable to them.
And even those who do appreciate a nice, powerful vibe from time to time might also have days when they're in the mood to be teased gently toward orgasm instead. That's why many people these days prefer to maintain a well-rounded toy collection that contain a little bit of everything.
Try a rabbit vibe
If you don't necessarily like tons of tooth-chattering power aimed directly at your clit, it might be worth considering whether you'd enjoy it aimed elsewhere. For example, many women with sensitive clits prefer a gentler touch in that department but do like to supplement that experience with robust, targeted G-spot stimulation.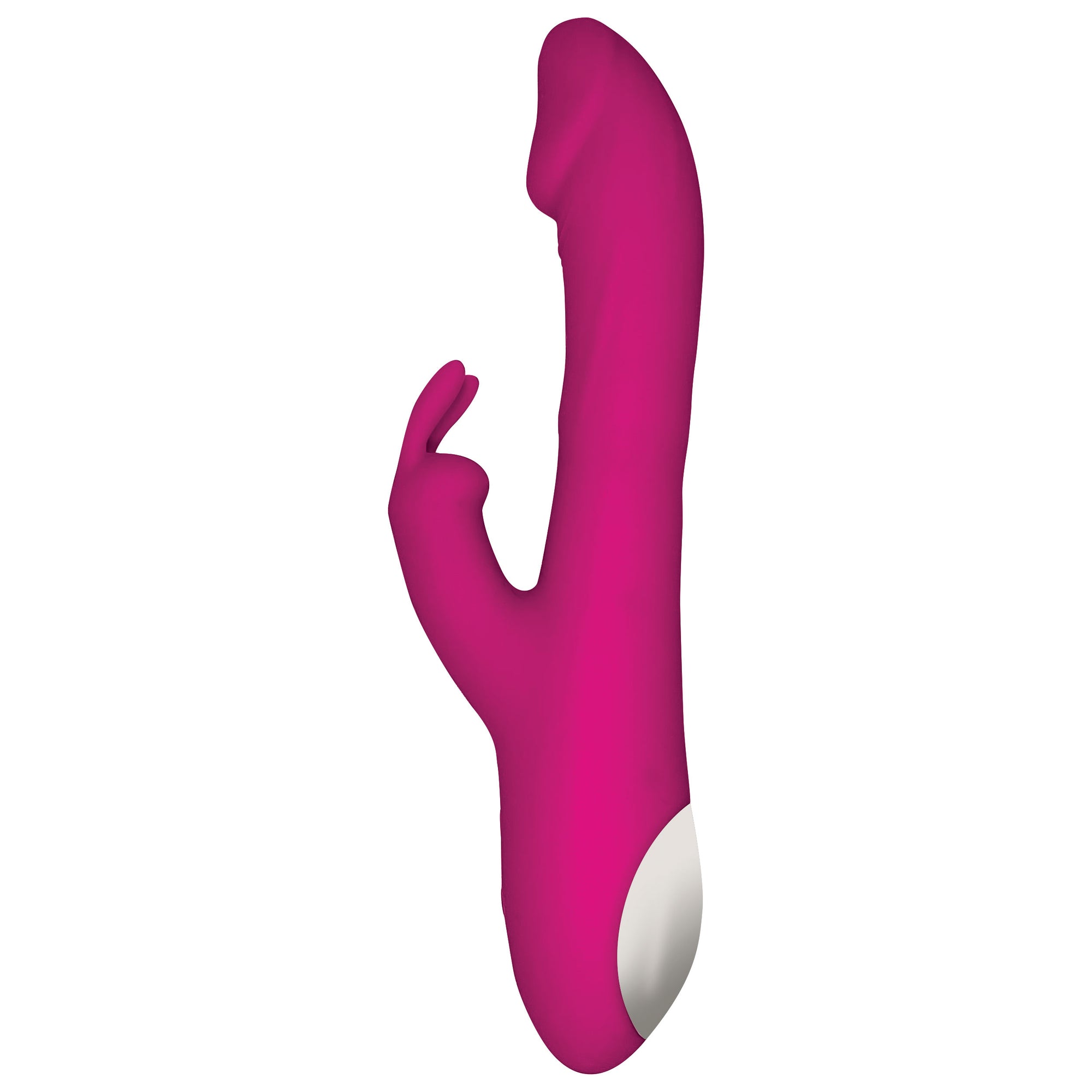 If you think that might be you, you might want to consider getting a rabbit vibrator. After all, there's a reason the rabbit became a legend nearly overnight – the combination of firm, no-nonsense G-spot stimulation with light, fluttering clitoral stimulation that was just right.
Take a cushier vibe for a spin
Just as there are vibrators made from harder materials famous for conveying potent vibrations at dizzying levels, there are materials out there that are much cushier and designed to deliver a softer, gentler and less intense experience. Soft-finish silicone and jelly rubber are just two examples.
Soft gentle vibes like these are often non-penetrative and compact, so they often fit right in the palm of your hand. This makes them ideal for explorative play that gets your whole body involved. They do great double duty as something to bring into the bedroom with your partner, as well, so don't be afraid to get a little imaginative.
Downsize a little
Although smaller doesn't always equal gentler when it comes to vibrator motors, a smaller surface area is still going to stimulate fewer nerve endings at one time. It's simple physics at work, so consider going smaller if you think a contact surface covering less ground could be a good fit.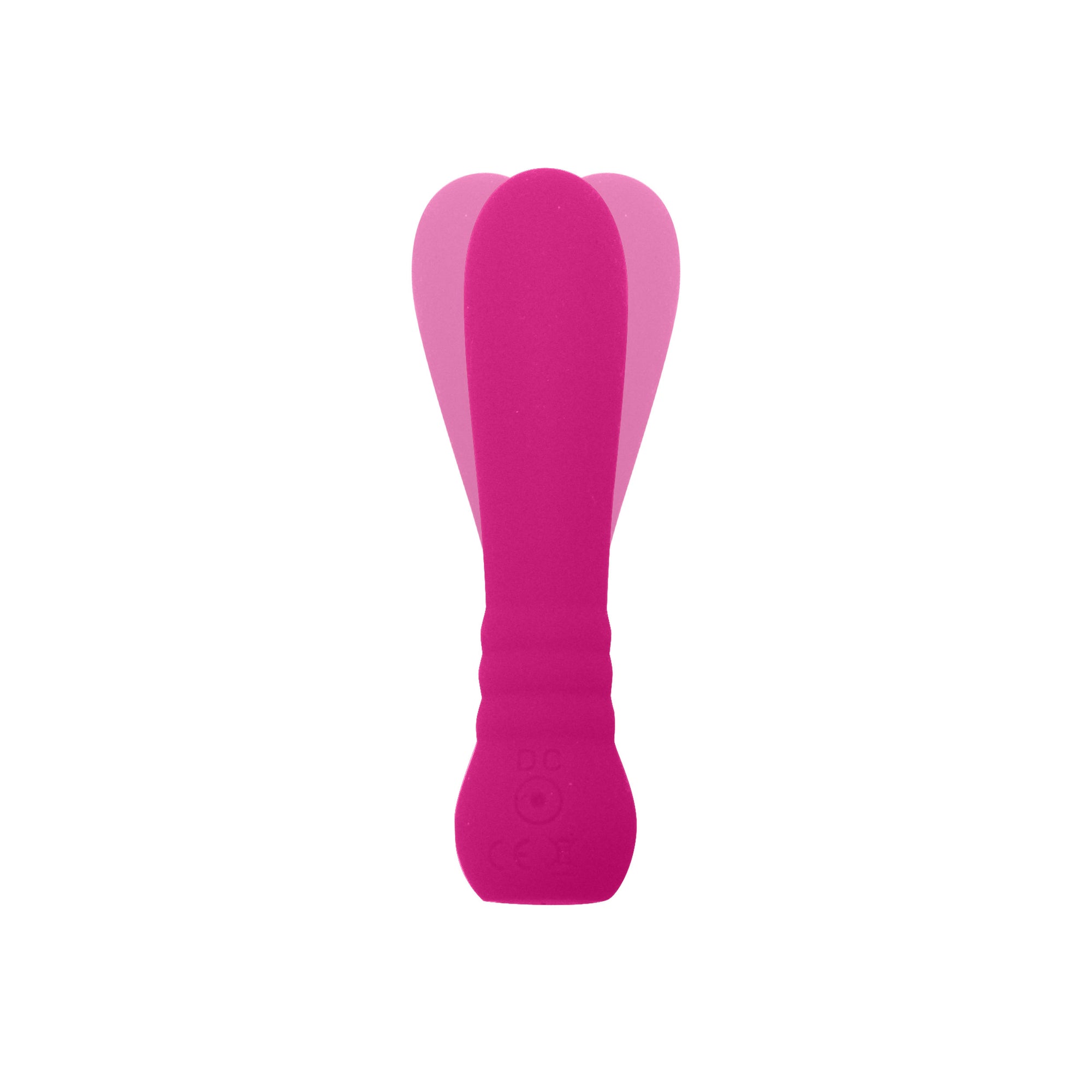 A handy bullet vibe is a versatile option that gives you lots of control as to just how much stimulation you're getting, as well as where and when. Finger vibes, ultra-slim probe-style vibes, and similar options may also be worth a second look.
Explore alternative stimulation types
When most people picture a vibrator, they picture a toy that pretty much invariably applies direct, vibrating stimulation to a body part of the user's choice, but that's not always the case. Vibrators have come a long way since they first became a thing, and they have a lot to offer that newer users might not expect.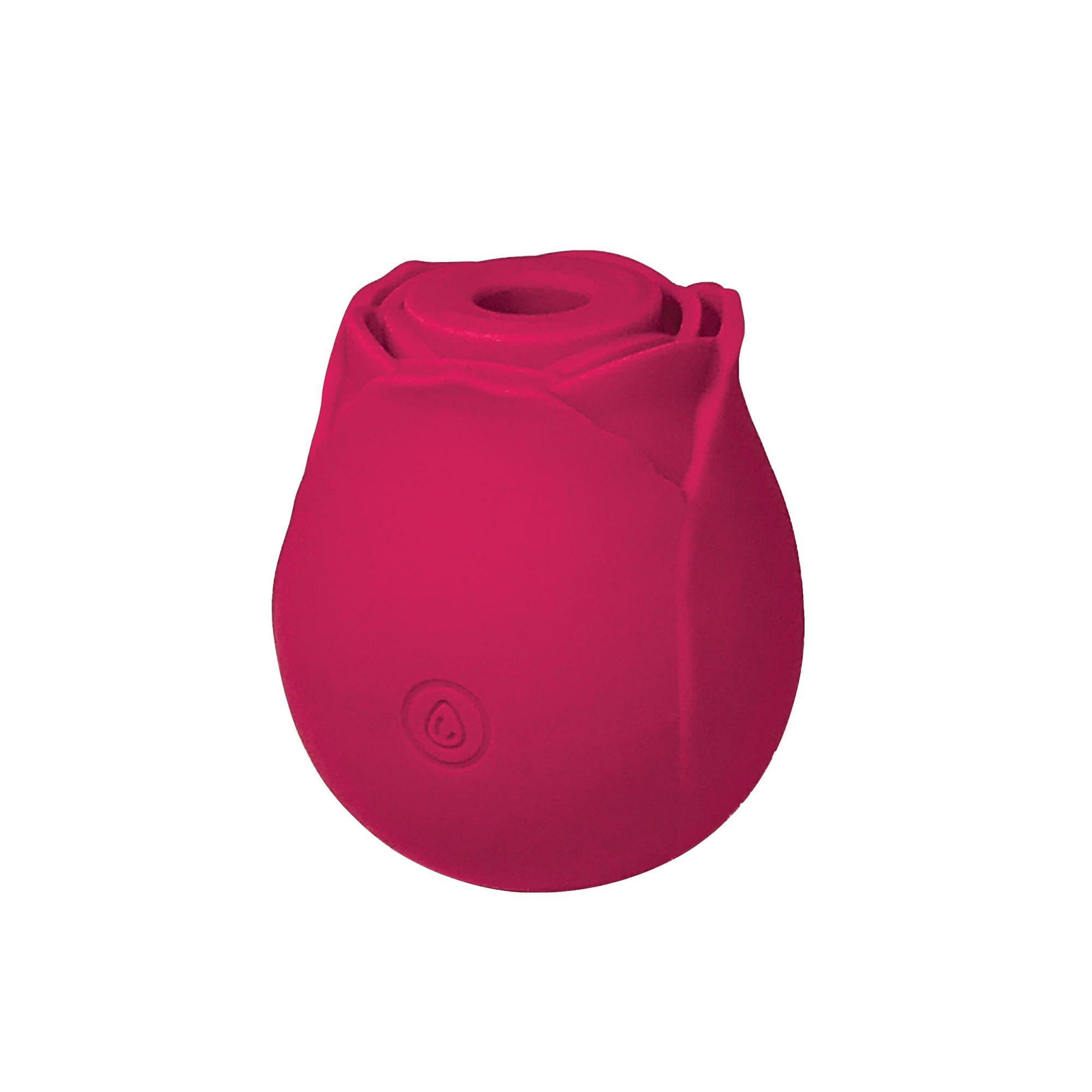 For example, there are touchless clitoral vibes that stimulate via gentle suction technology. Despite being effective, they never make direct contact with your body, making them an excellent fit for people with sensitive systems. There are vibrating toys designed to mimic the gentle stimulation of oral sex out there, as well, so don't be afraid to take a few picks for a spin.
Look for lots of settings
Some people may not like a lot of power in a vibrator at first but do enjoy it once they're extremely turned on or already close to orgasm. If that sounds like you, look for a vibrator that features lots of different settings, customizability, and intuitive controls.
You can start low and slow, just like you like it. Then gradually add more power as needed or desired. When you're in the mood for more, you can go there, but you can easily keep things nice and mellow if you prefer, as well.
Ultimately, there is a vibrator out there for everyone, so it's only a matter of time until you meet your own perfect match. Keep looking, and don't forget to have fun doing it!